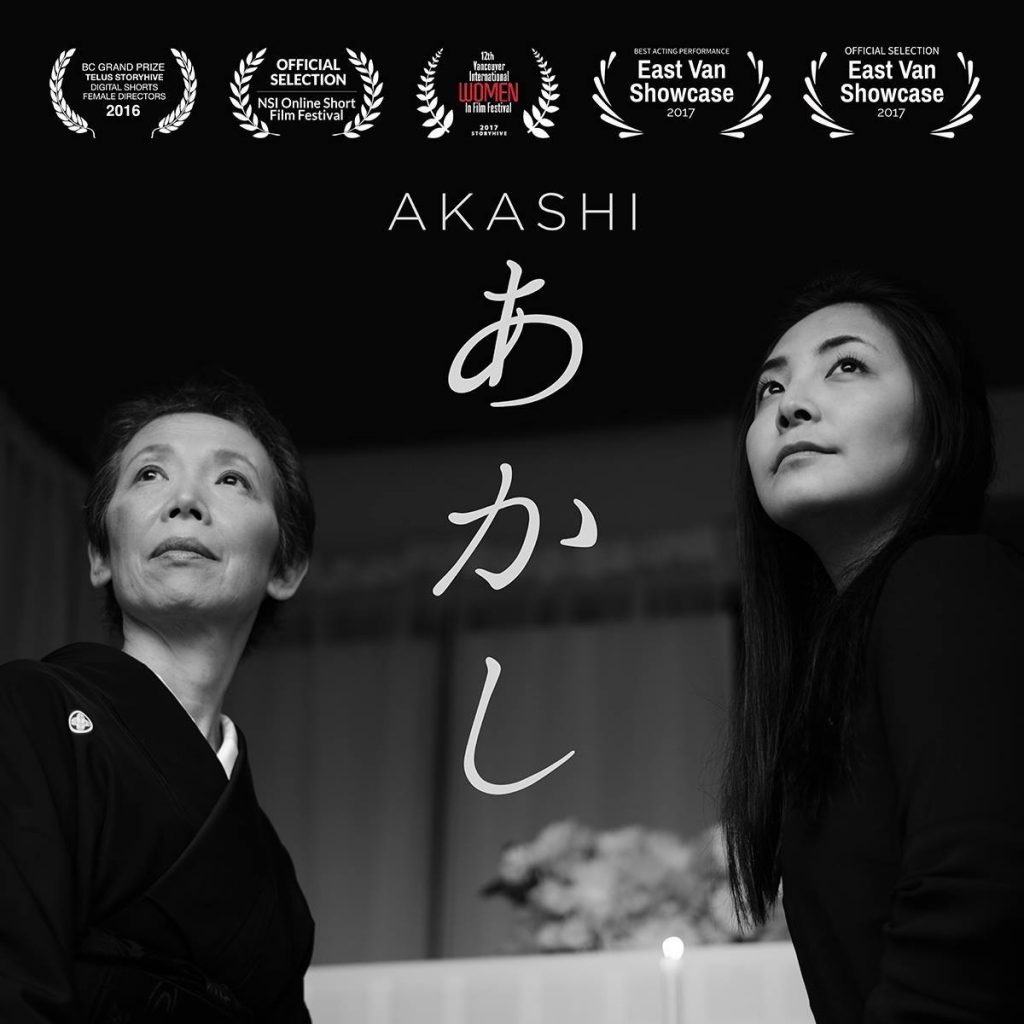 昨年の11月下旬に撮影があった吉田真由美さん作・監督・主演のショート・フィルム「AKASHI」ーあかし。私はおばあちゃんの役で出演しましたが、今年の春から色々な賞をいただき、またエア・カナダのフライトでも見ていただけるのですが、ニューヨークでの各フェスティバルにも招かれています。今、一番注目なのが、NBCユニバーサルのショートフィルム・フェスティバル。4600作の中から16作が選ばれて、NYで上映されます。嬉しいやら、ビックリやら。そして、楽しみです。ありがとうございます!
Last year in a late fall, I worked for the short film with Mayumi Yoshida who is the writer/director/actor for "AKASHI".
This film got a very good success and received some awards and you can even watch on the flight Air Canada. Now, this film's been invited some short film festivals in New York. One of them is the NBC-Universal short film festival. AKASHI has been chosen one of 16 from 4200!
We are so pleased and happy to get there.
Thank you so much for your support!
Yayoi
NBCU Short Film Festival
NBC Announces Semi-Finalists For 12th Annual NBCUniversal Short Film Festival