[columns] [span4]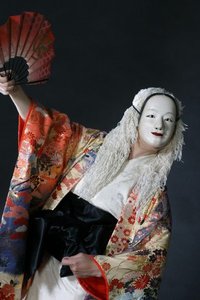 [/span4][span8]
Jan 6 to March 15, 2011
Learn the artistic skill of 舞無-mime and dance from the traditions of Noh and Kabuki Theatre
______________________________
Information
Classes will take place Tuesday and Thursday from 6:30 -8:30 pm near Granville Island, starting Jan 6 until March 15
Fee- $350.00 (or 2 installment of $190.00)
Contact Yayoi at 604-739-7760 or email
______________________________
Instructor Yayoi Hirano
Yayoi Hirano is a graduate of Toho Gakuen College of drama. For over 30 years, she has continued her study of traditional Japanese Movement. Her work has been presented in Europe, Asia and North America. Her recent works are the co-produced the original work Identity and was a movement coach for Vancouver Opera's Madama Butterfly.
[/span8][/columns]